SISTERS HIGH SCHOOL SPORTS HALL OF FAME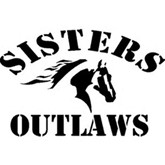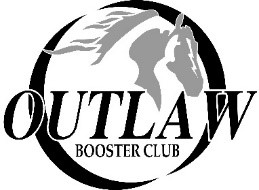 OUTLAW BOOSTER CLUB
Funds generated by the Outlaw Booster Club directly support all Sisters co-curricular activities in accordance with the Booster Club mission. All donations are tax-deductible to the extent allowed by law. The OBC is a duly qualified IRC 501(c)(3) public charity. Outlaw Booster Club Tax ID is 46-3070055.
Mission Statement
The Outlaw Booster Club is an all volunteer, charitable, non-profit organization whose sole purpose is to develop, promote, and enrich Outlaw pride. We endeavor to provide support (financial and otherwise) for the co-curricular activities and programs in which the Sisters School District students (K-12) participate. Our goals include but are not limited to the following Mission Points:
• Promote positive student, parent and community support of Sisters School District co-curricular activities and programs.
• Create and support fundraising opportunities that align with the Outlaw Booster Club Mission Statement and with other fundraising programs provided by other Sisters School District organizations.
• Promote a positive environment for co-curricular activities and programs that encourage learning and character development that extends beyond the classroom.
• Encourage, develop, and promote a unified co-curricular culture from K-12.
• To promote and enhance a more integrated relationship among students, parents, administration, and the community.
• To fund and sponsor scholarship support.
• Promote school spirit and sportsmanship and encourage attendance at all Sisters co-curricular events.
• To foster a spirit of unity and goodwill among Outlaw Booster Club members.
• To lend support to the Sisters School District co-curricular activities and programs.
For only $25 per year, you can be an Outlaw Booster Club Member. Please visit the OBC website or send an email to outlawboosterclub@gmail.com for more information.